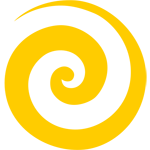 A WHIRLPOOL OF EMOTIONS
LIVING ART IS UNDOUBTEDLY THE ONE WHICH AFFECTS US THE MOST. THE COMBINATION OF THIS SENSORY EXPERIENCE WILL SHAKE AND MOVE YOUR AUDIENCE TO THE VERY CORE.
ARTISTIC DIVERSITY FOR EQUESTRIAN ART
Zarkam and Gilles Fortier will transport you to magical and emotional living works of art combining :
• The different facets of equestrian art
• Original music, live or recorded,
• Lights, fire, visual and pyrotechnic effects,
• Circus, dance, theatre,
• New technologies, video projections ...
UNIQUE CREATIONS
Depending on the theme of the event, location, history, context or type of your guests or audience.
ASSOCIATES AND COLLABORATORS FROM ALL AREAS
Dancers, actors, circus and street artists, acrobats, riders ... can be incorporated into your show according to your desires.